Champagne cooler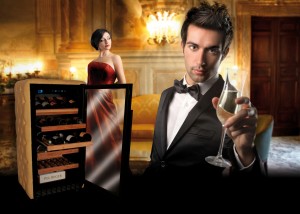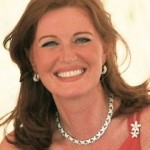 Vinologe Wine expert Janna Rijpma has 'signed' a very special cooler … dthe champagne cooler.
This cooler is finished entirely in leather and it was the golden drink itself that formed the source of inspiration for the type, process, colour and accents of the leather in the form of beautiful crystals that vary in colour to emphasise the variations in champagne.
The finish, which is produced and applied entirely by hand, means that each cooler is unique. The champagne cooler will be produced as a limited edition.
This cooler can hold up to 40 bottles and has one temperature zone that can be adjusted by degree. This allows the perfect conditions to be created for all types of champagne.
The various slide-out shelves make it easy to arrange the bottles. The specially designed bottle support, which allows 'every' champagne bottle to be ideally positioned, is an added bonus.
Of course you want to protect your valuable bottles so the cooler is fitted with a lock and key.
Specifications
| | |
| --- | --- |
| Number of bottles | 40 |
| Number of standard shelves: | 6 |
| Option additional shelves (including assembly): | Yes |
| Energy consumption (24 hours): | 0.80 kWh |
| Ambient temperature: | 0-38 °C |
| Temperature zone: | 5-22 °C |
| Relative humidity: | >60% |
| Door lock: | Yes |
| Outside measurements (mm): | 595 x 590 x 1240 |
| Weight (kg): | 65 |
Prijs: € 1.499,00
(Price is in EURO, including VAT, delivery charges-Holland- and including waste disposal fee, excluding the champagne bottles)
Availability: this product is a limited edition and out of stock
Information request
If you are interested in our products you can contact us using the contact form or by telephone. (+31 (0) 30-2511191).